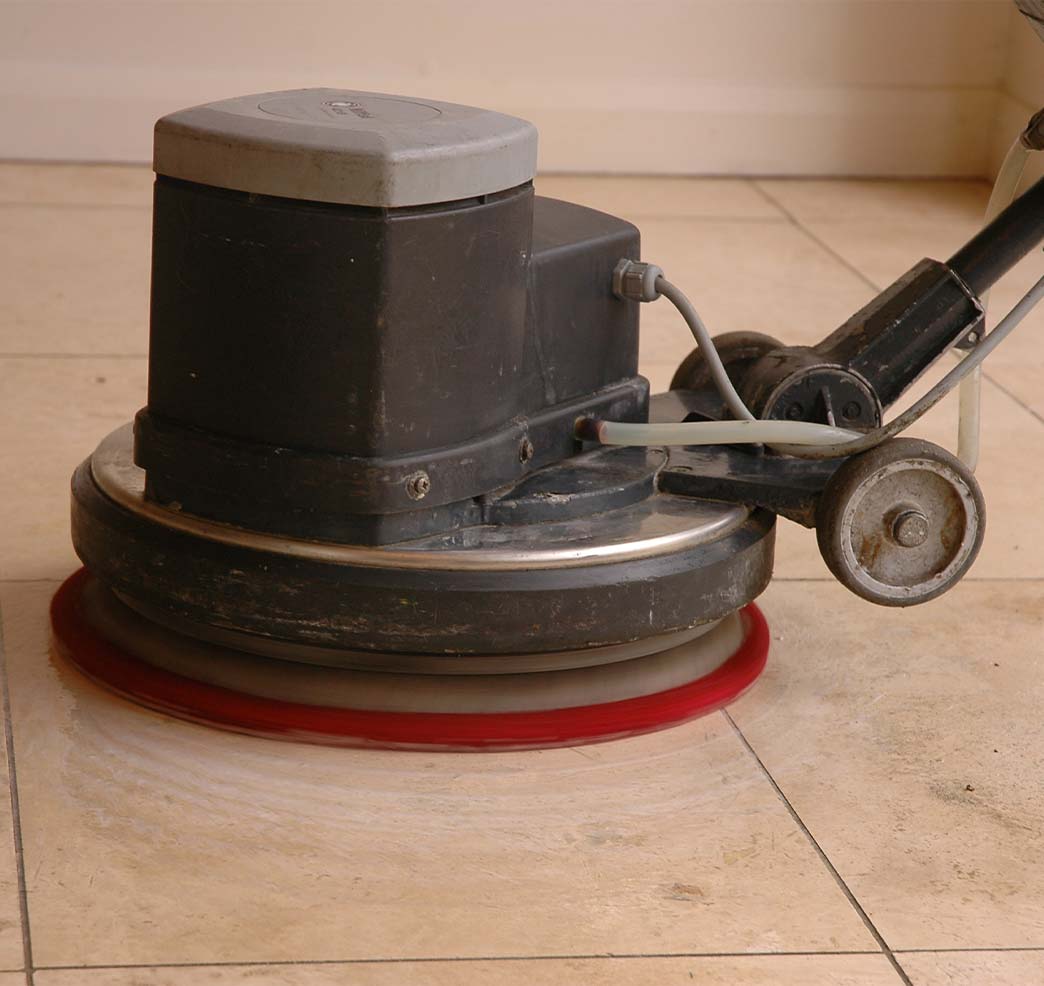 What's included in our professional hard floor cleaning service?
We will send an experienced hard floor cleaning technician to your property on the appointed date. He will bring with him all of the professional equipment needed to tackle the job. The cleaner will then carefully inspect your floor in order to determine the most suitable technique to clean it.
Depending on the type of floor you have, the technician will choose one of the following cleaning methods:
Sealed Floor Cleaning Method
The floor surface will be scrubbed with a hard floor cleaning machine which has a mash pad attached at the end. This helps remove the top layer of the floor's sealant. The technician will then spread a special cleaning solution all over the floor and leave it to settle for a while. This solution will soak up all the accumulated dirt and grime from the surface. When the time is up, the technician will use a special extraction machine to remove the cleaning solution along with all of the dislodged unsanitary agents. Finally, the floor will be sprayed with the right sealant and you will be left with a perfectly clean and protected floor.
Polished Floor Cleaning Method
We use this method when cleaning linoleum and vinyl floors. After the cleaner performs the initial inspection, the floor will be thoroughly cleaned and mopped. A special stripping solution is then applied to the floor and left for about 15 minutes. When that time passes, the cleaner will use a rotary-type of machine with mash pads to strip the polish. This way the old layer of polish will be removed along with all the accumulated dirt. Afterwards, the floor will be thoroughly mopped with a neutraliser. Lastly, a new layer of polish is applied depending on the type of floor you have. Once this is done, you will need to wait two to three hours before you can walk on it again.
Regular Rotary Cleaning
Of course, if your floor doesn't need recoating, then the technician will just clean it thoroughly. He will spray it with a special cleaning solution that will dislodge any residing grime which he will then clean with the help of a rotary machine.