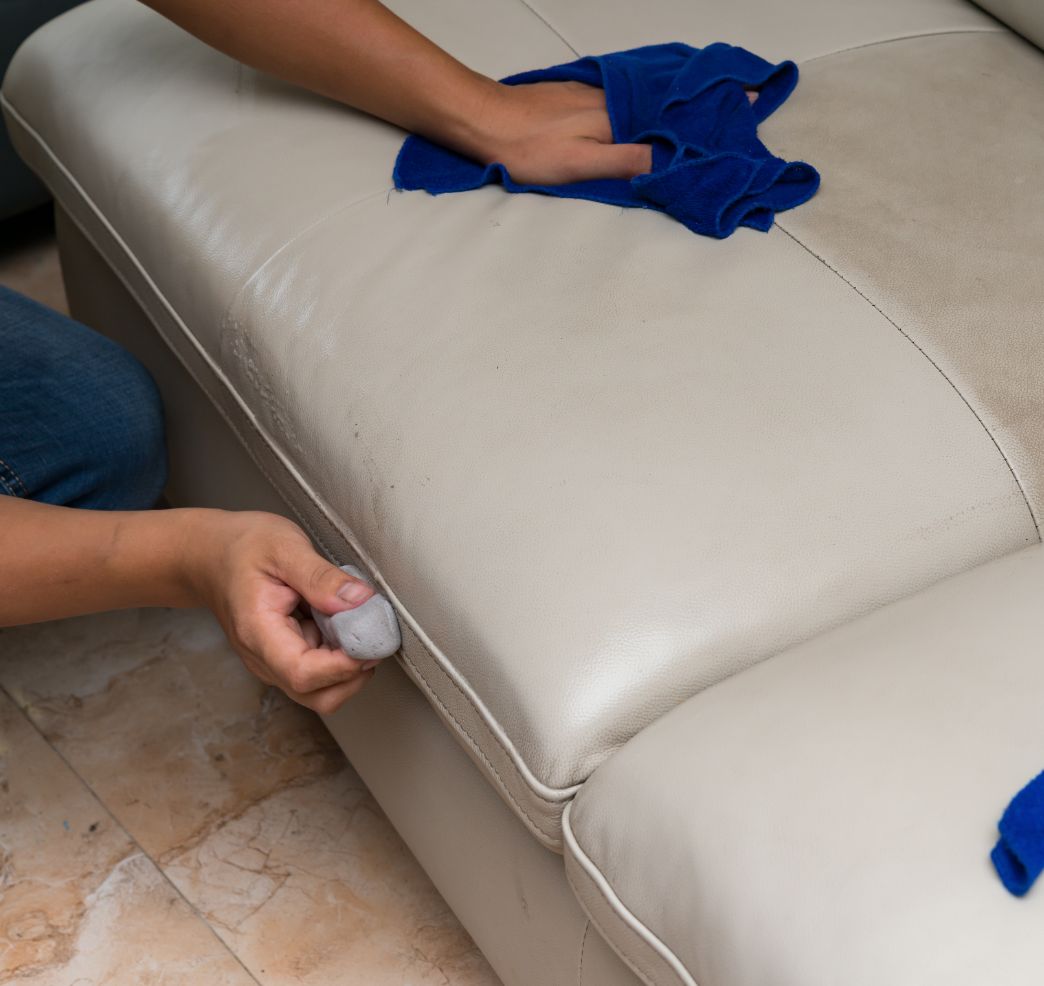 How our professional leather sofa cleaning in London is performed
Leather inspection and pre-treatment
On the day of your appointment, your cleaning technician will arrive fully equipped with the necessary tools and cleaning products. The first thing they will do is inspect your leather furniture thoroughly to determine its condition and the exact type of leather it is made of. Then the specialist will vacuum the surface of the upholstery and conduct a test on a small hidden patch to see how the fabric reacts to the cleaning solution. If there are any stains, such as grease and ink, they will be pre-treated with the appropriate stain remover.
The leather cleaning process
Next, a foam leather cleaner will be applied, which the professional will manually rub into the fabric with a soft brush. The solution will be left for a few minutes to absorb the grime and bacteria from the fabric and after that, the specialist will wipe it off with a clean cotton cloth. If your furniture is made of suede, the expert will implement the dry cleaning method, where a powerful solvent is applied, hand-brushed into the fabric and vacuumed off.
Finishing touches
Finally, the professional will apply a leather rejuvenator. This will create an invisible layer over the fabric, which will lock the freshly cleaned leather and protect it in the long run from dirt and possible spillage stains. Upon request, we can also use a special deodorising agent for some extra freshness.
What are the benefits of professional leather cleaning
Prevents damage
By entrusting professionally trained and experienced cleaning technicians with the job, you effectively reduce the risk of any damage coming to your leather furniture.
Increases your furniture's lifespan
We use a specialised leather conditioner as a finishing touch to preserve the natural moisture of the leather and create a protective layer over the fabric. This helps preserve your upholstery's original shine, softness and comfort.
Protects the leather pigmentation
The cleaning process that will be implemented is gentle enough to prevent any discolouration of the fabric and not harm the leather finish.