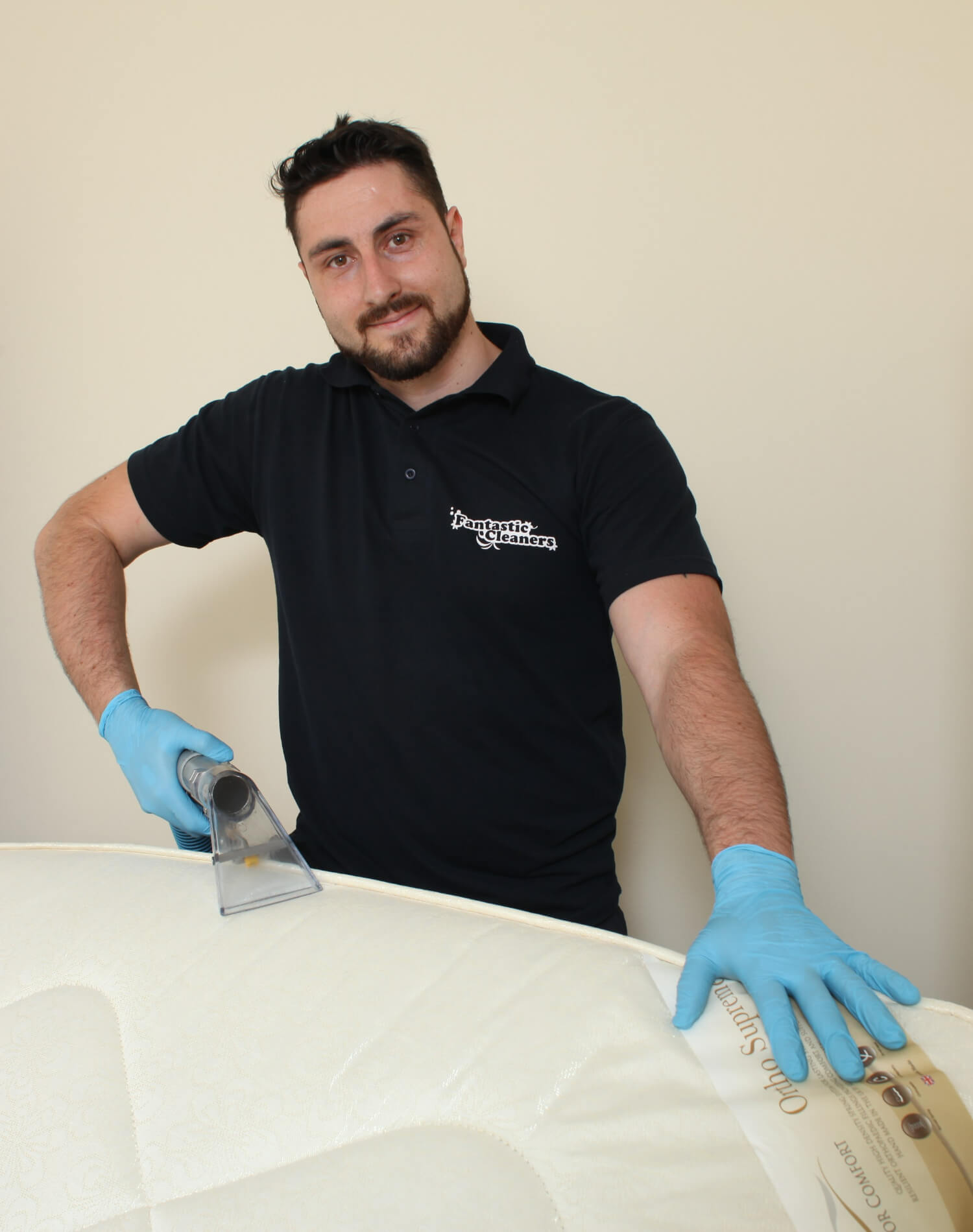 What to expect from your mattress cleaning service in London
Vacuuming and stains pretreatment - Once the cleaner arrives, they will vacuum the mattress thoroughly to remove dust, debris and pet hair. Then, a special stain pretreating detergent will be applied on any challenging stains.
The hot water extraction technique - After that a special hot water extraction machine will be used. A tiny nozzle will spray a blast of hot water under high pressure into the mattress. This will help the water reach deep into the fabric. Then, the machine will suck back 90-95% of the moisture, together with all dust and grime, eliminating bacteria and dust mites, while leaving the mattress mostly dry.
Dry solvent cleaning - The dry cleaning method can also be employed, where a powerful powder solvent is applied onto the mattress surface. The approach used here ensures that the solvent attracts and encapsulates the dirt. Next, the specialist will use a vacuum cleaning machine to extract the solvent, along with all grime and dust. This method is both safe for all types of mattresses and efficient in neutralising bacteria and odour. Memory foam mattresses are best cleaned this way, as wet-cleaning methods may damage them.
Dry UV light cleaning - The technique here is to use special intensity ultraviolet light to kill dust mites and bacteria, and fully sanitise the mattress. The method is quick, efficient and continues to work 72 hours after the service is performed.
Additional mattress care - To provide your mattress with extra protection, at the end we will apply a special solution, as part of the service and completely free of charge. This will create a protective layer over the fabric and prevent spillages from becoming permanent stains, making the mattress easier to maintain and clean in the future.