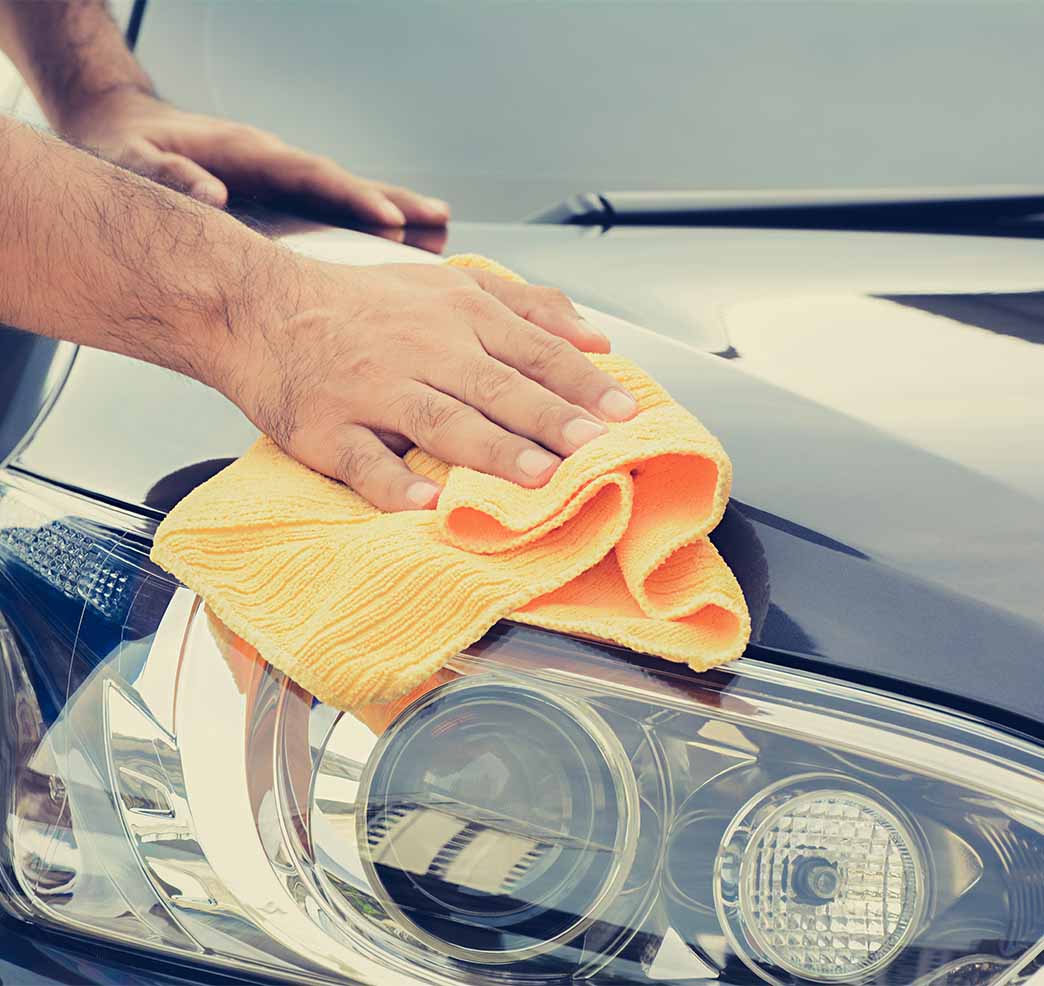 When and why you need car headlight cleaning and restoration
Modern headlights are made of polycarbonate plastic, this is safer than glass in the event of a collision but as the plastic ages, it yellows, fogs and becomes cloudy. This severely impacts the brightness of headlights, reducing the visibility of the car and night vision for the driver. These two factors make night driving riskier.
The good news is that professional headlight restoration will remedy the problem. Cloudy headlights restoration makes night driving safer and by improving the appearance of your vehicle, helps to maintain its value.
Book mobile headlight restoration with another exterior cleaning service
The car cleaning specialists who work with Fantastic Cleaners don't offer headlight cleaning and restoration as a stand-alone service, it can be added to any of the following exterior car care services:
Paint protection;
Clay bar and machine polish;
Body protection;
Exterior cleaning;
Soft top reproofing.
The professional will come on the date, time and to the location you request for your mobile headlight restoration service. You don't need to be present while the work is done. However, the cleaners may need access beneath the bonnet of your vehicle to clean and restore the whole polycarbonate surface the headlights for cleaning. If this applies to your car, someone will need to be present to open the bonnet at the start of the appointment and secure the vehicle at the end of it.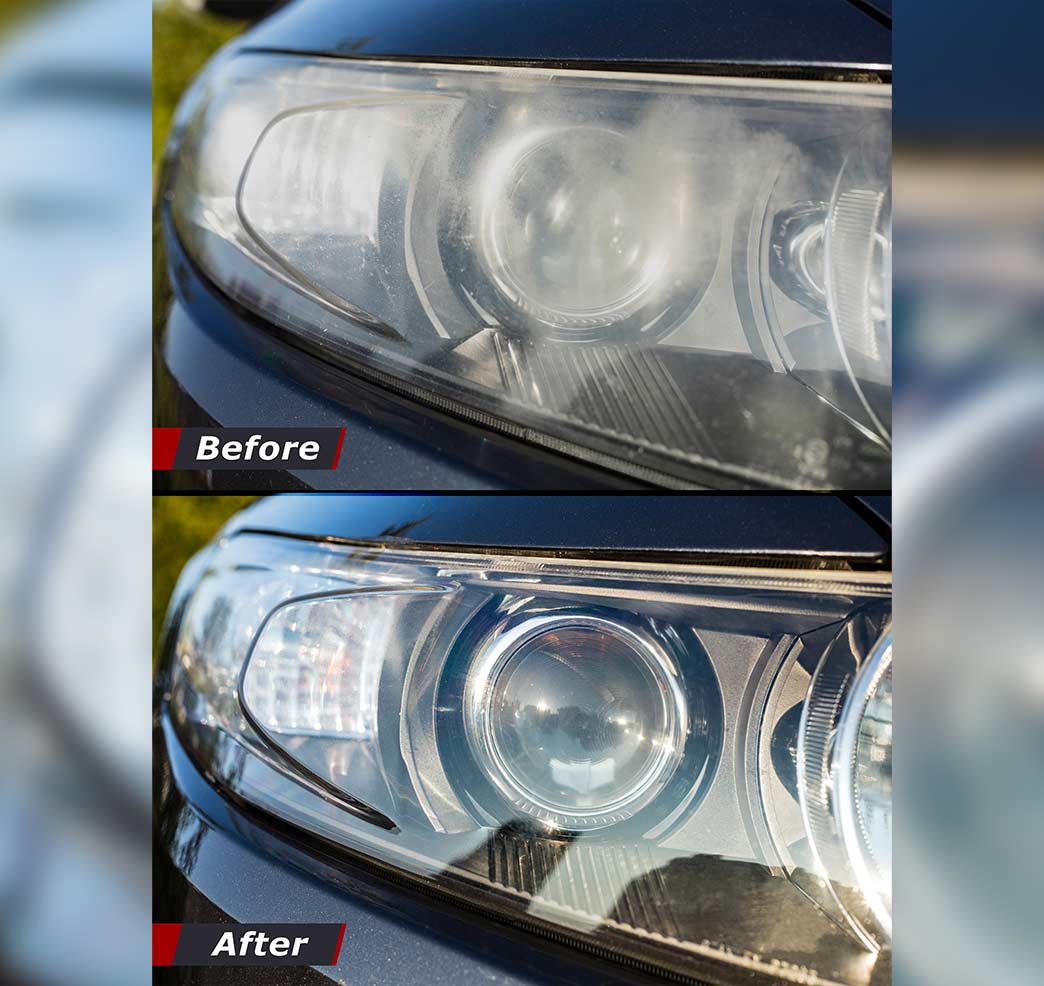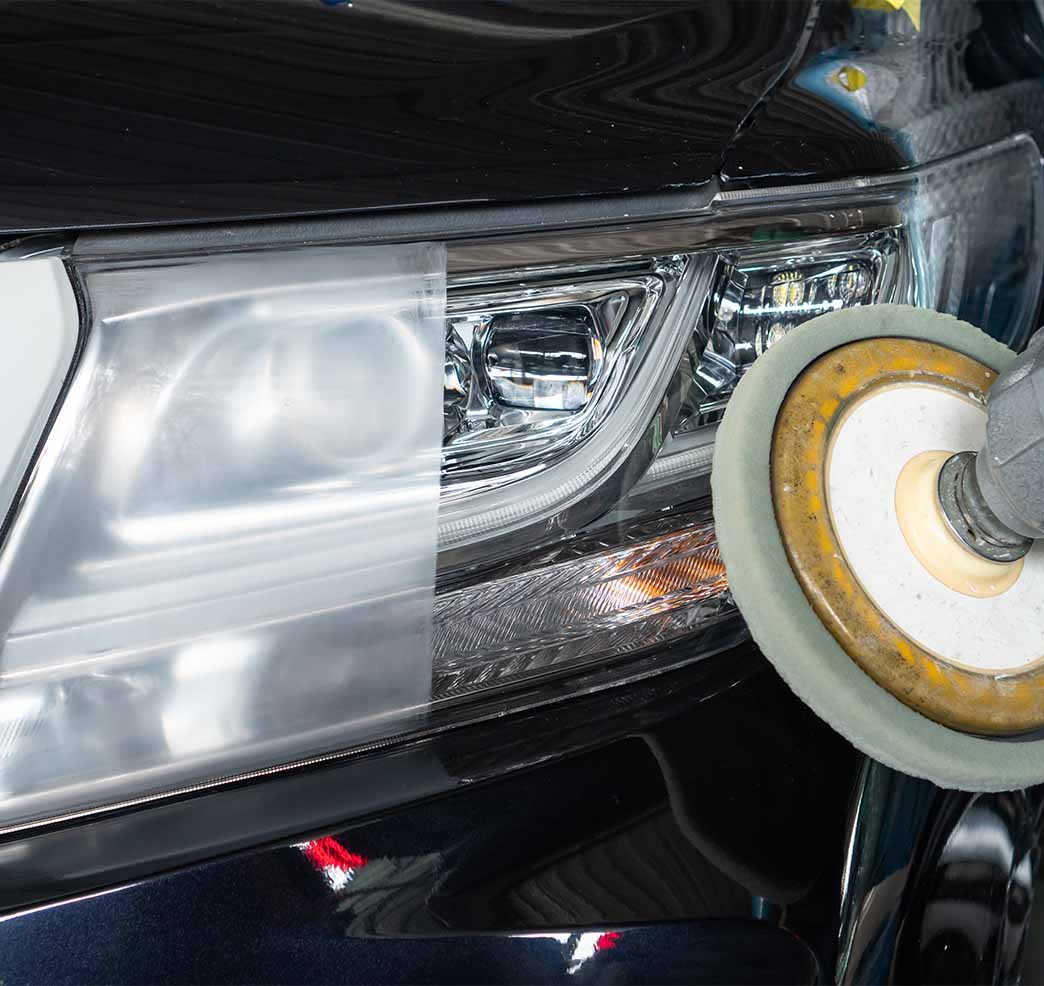 How headlight cleaning and restoration is completed
The complete headlight restoration service involves several stages:
Cleaning – The first stage of fogged headlights restoration is the removal of surface grime and dirt. The professional will use high-grade specialist cleaning products to wash the plastic. The headlights are lightly brushed, cleaned then wiped dry.
Restoration – At the next stage of cloudy headlights restoration the pro will use professional-grade pads and polishing paste to remove a thin layer of the plastic protective cover or the headlamps. This polishing removes degraded protective films and product build-up, also it gets rid of fine scratches caused by gravel spray during driving. Polishing also removes the yellowish discolouration which is characteristic of untreated aged polycarbonate plastic.
Polishing – A final polish is completed using finer grade pads and a paste to give the smoothest and clearest finish possible.
If you're looking to really smarten up your car you can add additional services such as pet hair cleaning, engine bay steam cleaning, body waxing, screen wash refill, deep seat cleaning, alloy wheels sealant and more to your exterior cleaning and headlight restoration. Also eco-friendly waterless options are available for all exterior and some interior cleaning services.