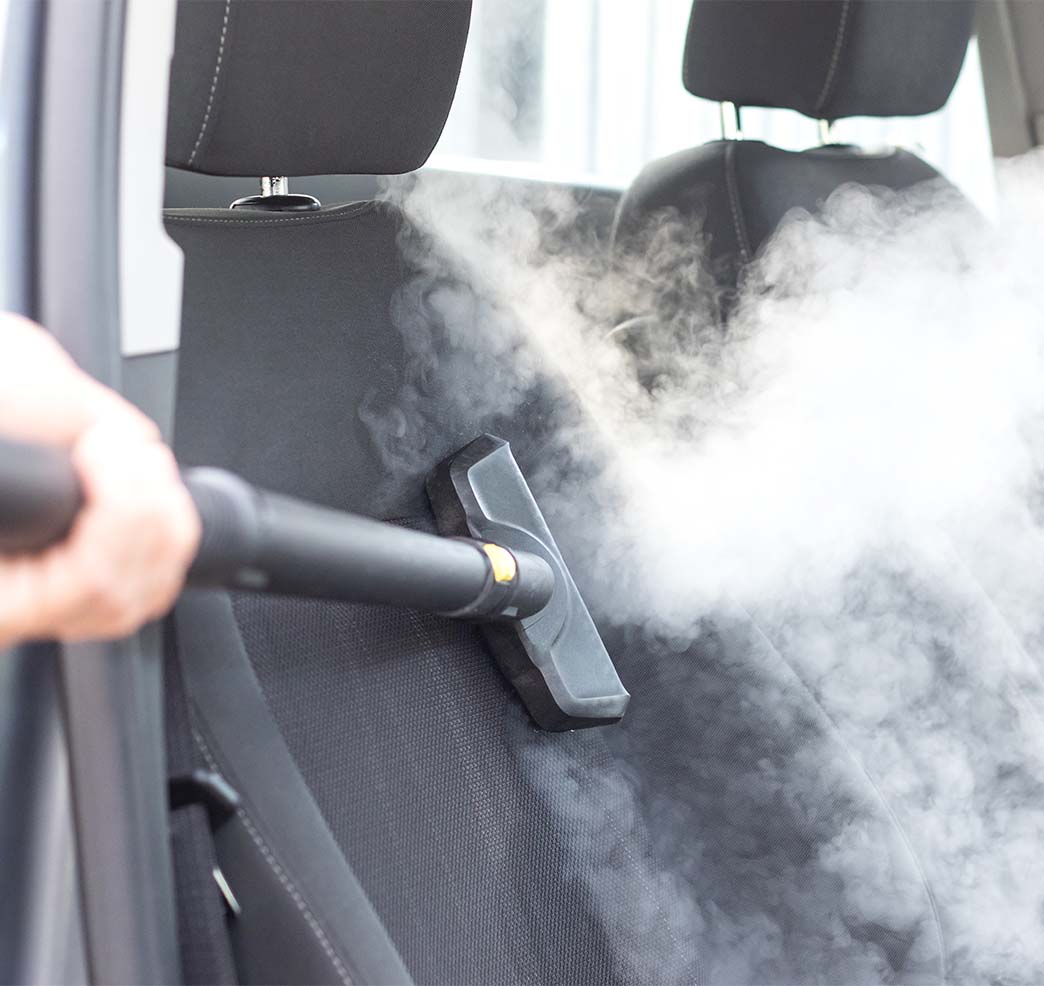 Professional car upholstery steam cleaning service in London for all types of fabrics
We ask a lot of our cars. Family days out with snacks and drinks, trips to the vet, shopping... Or perhaps you're a taxi driver, a hospital car volunteer, or sometimes transport colleagues or clients in your vehicle. Whatever your situation, if you prefer to keep your car looking good and smelling fresh the car seat cleaning service is for you.
Contact Fantastic Cleaners to connect with local mobile car cleaning specialists. Book a main car interior cleaning service and add car seat steam cleaning as an extra. Trained, certified and insured car upholstery cleaning specialists arrive with a commercial steam cleaner which is used to clean your car seats, carpeted areas and the whole of the interior including plastic surfaces. Steam cleaning relies on the heat of the water vapour to complete a basic sanitisation, no chemical cleaning products are required and it can be used on all interior types including leather. The process disolves dirt, removes odours and is known to destroy 99.9% of viruses and bacteria.
Book your service for a day, time and place that suits you and ensure that someone is available to open the car for the cleaner. The professionals will take care of the rest.